Global Networking Night
Click Here to Visit HAA Global Networking Night website.
Global Networking Night: Old friends, new connections
"A giant reunion on a cross-generational scale" is how one alumnus described it. On a single night, in 58 locations representing 22 countries around the world, more than 5,300 Harvard alumni and students gathered to catch up, converse, and connect at the ninth Global Networking Night (GNN), courtesy of the Harvard Alumni Association.
Whether they were among the boisterous, 1,000-strong crowd at the Harvard Club of Boston or the 25 who convened in Bogota, Colombia, the feeling was the same: "We're part of this larger community, so why not take advantage of it?" said Eve Nagler SD '10.
Connecting on a deeper level
It may have been called Global Networking Night, but for many attendees, "networking" was just the beginning. "It's not really about exchanging business cards," said Naushard Cader MPA '10, who lives in New York but attended the Boston event while in Beantown on business. "It's about connecting with the other person on a much deeper level."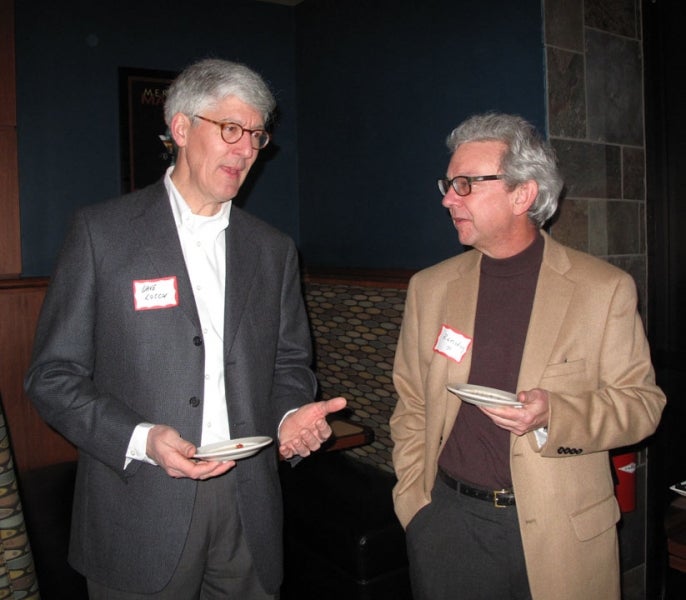 "For me," said Boston attendee Mentor Tijerina MPA '10, from Monterrey, Mexico, "the most important thing is to meet people from all around the world, with different experiences and with open minds, who want to share their experiences with you."
"I thought people were very laid-back," said Elise Gettings MPH '08. "There were not a lot of agendas. People wanted to talk and socialize, and find out about others' backgrounds."
Colorful career paths
At the Boston event—where 1,056 people across all ages filled the grand Harvard Hall to the brim—colored dots on nametags represented a range of diverse career fields. Green, for example, encompassed energy, the environment, and public health, while orange indicated the arts. Some attendees' tags sported a rainbow of hues.
"It's very interesting seeing the journey that people go through and the paths that they have taken," said Emily Xie AB '12. "Being someone who has just graduated, I have no idea where I'll be in about five years, 10 years. This gives you insight into what life might be like for you."
Going it alone
Some alumni and students decided to brave the event solo, challenging the idea that it's no fun to attend alone. "I came with a lot of ideas about what it would be like and how awkward it would be," said systems biology student Ketki Verkhedkar PhD '13.
"But it was very different. I've realized that people actually do enjoy talking to you," she said. "Even if I don't meet the kind of people I'm looking to meet tonight, it just gives me more confidence in going from one networking event to another."
And speaking of students…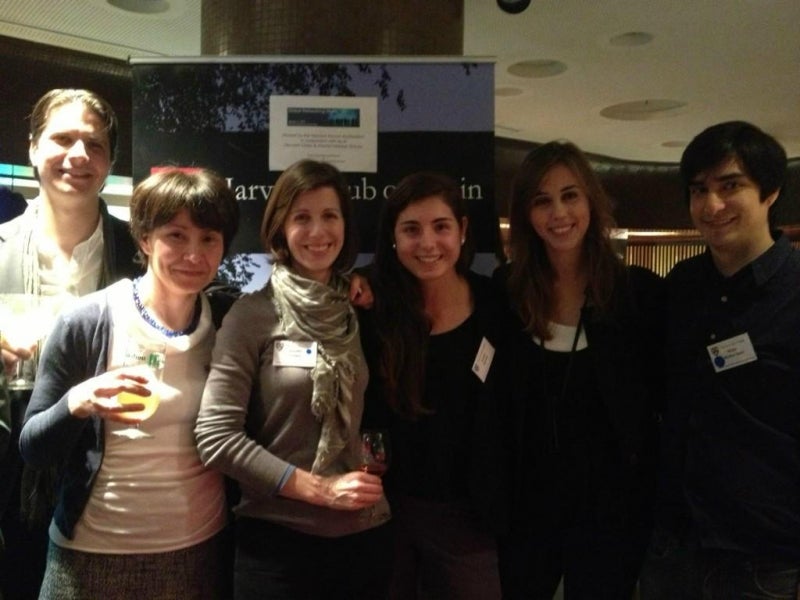 Undergraduates also made their presence felt at GNN. "I enjoyed connecting with both peers at the College and with alumni, recent or not so recent," said Louis Cid, Class of 2014, who attended the Houston event. "Great, fun, and informative conversations."
Alumna Eve Nagler noted that she was surprised by the sheer number of students, and by how motivated they were. "Instead of me looking to make connections, people were looking to me to make connections."
The next Global Networking Night is June 25.